Mutual Funds investment are now SUPER SMART!
There are arguably different investment methods where you can invest your resources. Surprisingly, there is one such distinct investment platform where you can indirectly invest your income in stocks. One such powerful medium we are going to discuss here is Mutual funds. Above all, let us see how to invest in mutual funds, and later we will also understand the required and acceptable payment modes by the Mutual fund companies.
Investing in Mutual Funds made easy! – Step by Step Process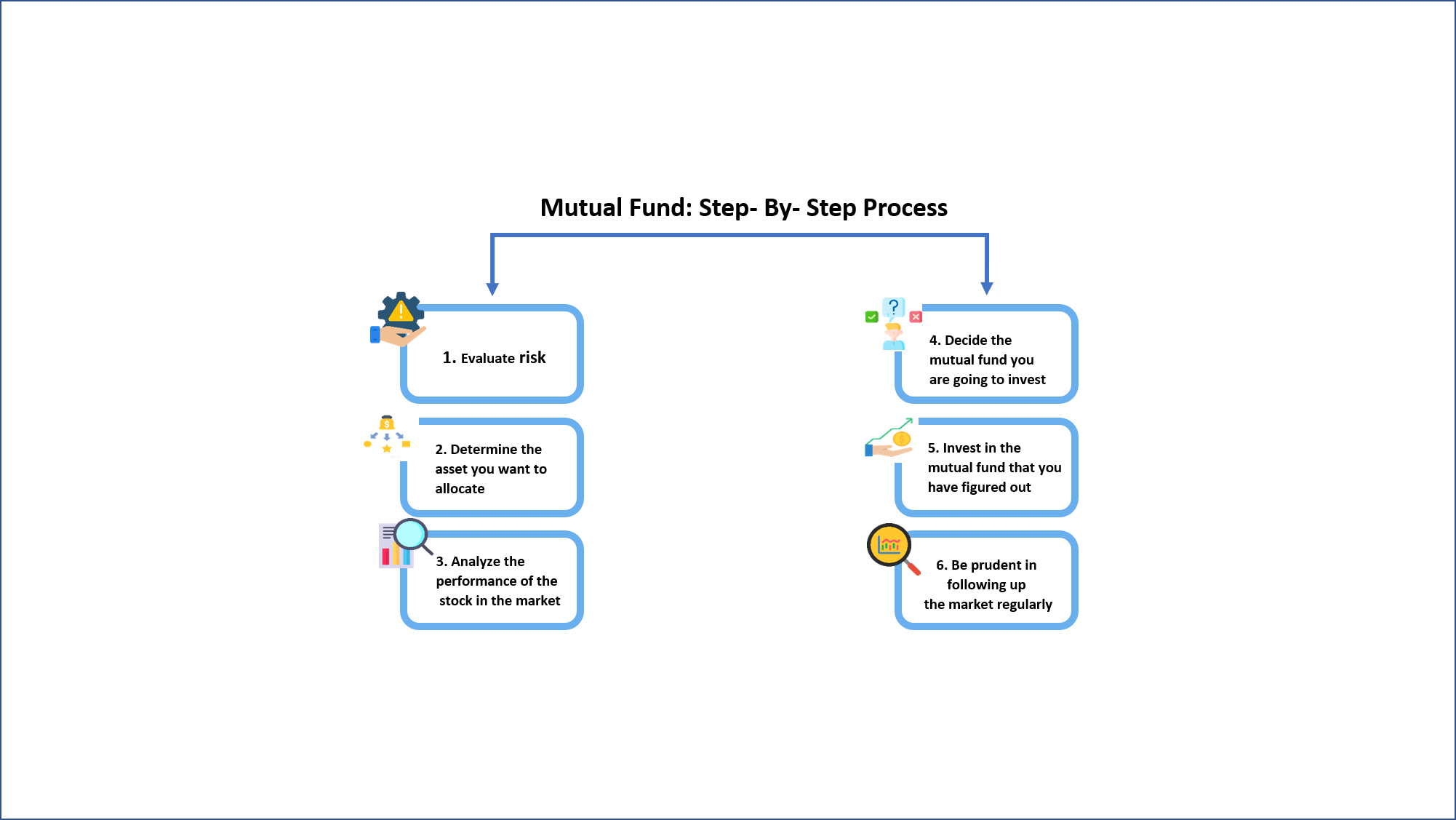 Mutual Fund Requirements
The mandatory requirements as laid down by SEBI play a pivotal role in completing the investment process. This step is incorporated to make the investment process effortless. Let us discuss this succinctly.
Investors can use both NACH and e-NACH to make payments in the case of SIP transactions. In terms of ad-hoc purchases, investors can make payments through a payment gateway or NEFT transfer.
SEBI has prohibited the use of credit cards and wallets from making investments as they consider both wallets and credit cards as short-duration loans.
Payment has to be done with a recognized and registered bank account only.
The funds once transferred are to be credited to the Asset Management company account by the Mutual fund company directly or through a nodal account which will take T or T+1 days.
The transfer charges have to be borne by the Mutual fund company which is called a flat fee even when payment is made through net banking, demand cheque, or UPI.
UPI – A comfortable payment solution for all mutual fund investments
Yes, you heard it right. UPI is indeed a comfortable and reliable payment source as it involves electronic fund transfer which makes the juggernaut of payment procedures fast and secure. We all know that the mutual fund AMC allots the units only when your money gets deposited in the mutual fund house.
Even though we invest our savings after much due diligence, there are high chances that the market will fluctuate thus producing a major impact on your investments. To make this simple, UPI payments help you in making quick payments as they transfer and deposit immediately as soon as you initiate the transaction with the mutual fund agency. Recently, RBI has announced that they will accept e-mandate on recurring payments through UPI.
So, all you have to do is just remember your mPIN which you have entered while registering your UPI id. You can use this anytime and anywhere this diluting the need of remembering your log-in credentials such as username and password. The flowchart below shows the outright process of how UPI payments work in Mutual funds.
CAMSPay- Payment made easy!
We at CAMSPay, provide the best payment experience. Since we believe there should not be any barrier or a roadblock preventing you from investing your money. Thus, we have a smooth payment gateway that facilitates flawless service without compromising the safety and security of transactions.
At CAMSPay we offer a wide variety of alternatives for making payments. They are,
Built-in third-party validation, real-time settlement through API integrated service.
NACH- Transaction and mandate management with the highest growth rate
Paperless E-Nach and API-driven UPI Autopay.
Net banking equipped with TPV and Direct Credit, UPI, and Debit Card services
Pay-By-Link, instant pay-outs, and customer validation.

Check out CAMSPay website to know more
« Back