Introducing E-mandate: Fast and Paperless
Ever sold a subscription to a customer and then waited for 2 weeks to get your mandate approved? Wouldn't it be great to get your mandate approved in less than 2 days at a lesser cost with lesser hassles for your customers? If your answer is yes to both the questions, you have come to the right destination.
Innovation in payments will play a crucial role in India's digital future. Gone are the days when people were dependent on the physical mandate process a paper-based model of recurring payments, in which the customer agrees to have a certain amount of money automatically debited from his/her account on a repetitive basis. Merchants used to face major hurdles including,
Increasing collection cost
Longer time for mandate registration and
Longer time for mandate registration and
Enter E-mandate. An easier and paperless way for merchants and their buyers to handle all recurring payments like insurance premiums, loan repayments, telephone bills, utility bills, SIPs, school fees, etc. Evidently, it has many benefits over the physical mandate for merchants.
Well if the answer is Yes, this changeover from a carefree world to a world of responsibilities may seem all new to you. Starting your career at a young age is exciting but at the same time you also have a family to look after but when are you planning to save something for yourself?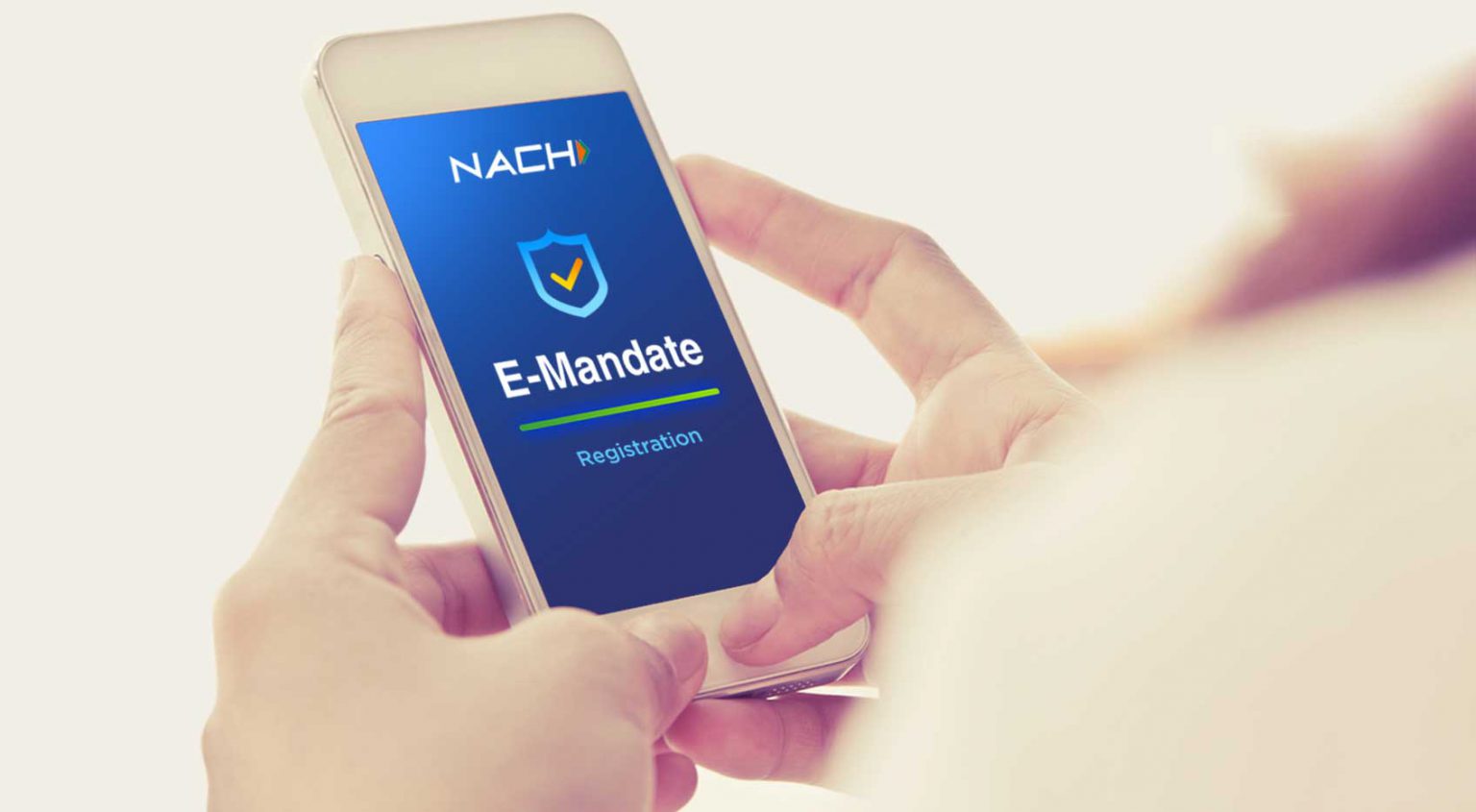 Benefits of E-Mandate
Customer retention
E-Mandate gives the customer seamless payment experience. Just one-time digital authentication, allows you to auto-debit your customer's account at the start of every billing cycle. Thus, this results in better customer experience ultimately leading to their satisfaction and retention.
Reduction in administrative costs
E-Mandate reduces the overall costs related to invoicing and chasing late payments from customers, with its digital an paperless function.
Security
It is considered to be the safest and most secure way of doing transactions.
Flexibility
You can fit the solution to your existing workflows through API integration.
Control and Reporting
Debit control is in your hands and it also provides comprehensive MIS reports.
Overall, provides an end-to-end process automation with a frictionless payment experience.
Registration for E-mandate – A breeze!
The customer can easily register for an E-Mandate, by setting it up through a net banking transaction from your website. The customer would need to complete a one-time net banking transaction authorization after which all subsequent payments will not require customer intervention. Netbanking is the first and only mode for e-Mandates at the moment. Hopefully, we can expect e-mandate to add more payment modes to it.
While E-mandates work for all subscription businesses, the possibilities for other businesses including all recurring payments like telephone bills, school fees, insurance premiums, credit card bills, SIPs, utility bills etc, is huge.
With registration for E-mandate being so convenient, more and more customers will move to the platform shortly.
With CAMSPay platform you can have the fastest turn-around time for mandate registration. Hence, get better control over the transaction collections and comprehensive coordination with NPCI. Built with scalable features and extensive client support capabilities CAMSpay will be your ideal partner for E-mandates.
« Back