A Simple Guide to E-Nach!
In this article, we will discuss:
What's an E-NACH?
How is it different from NACH and E-Mandate?
How is it transforming how people make payments in India?
This will help you understand:
How can your business be benefited from E-NACH?
How CAMSPay can help you with E-NACH?
Let's get started.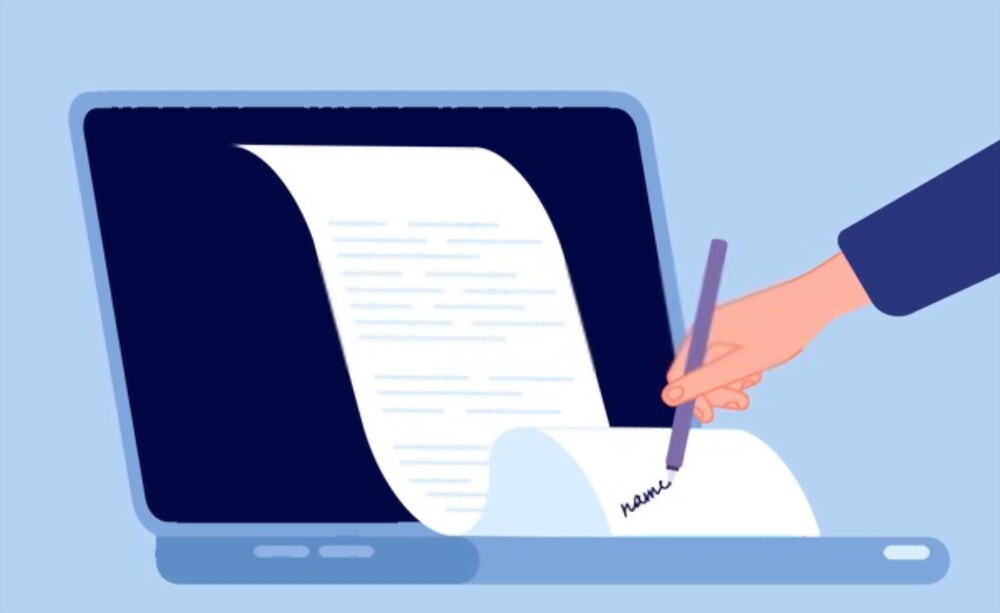 What is E-NACH?
E-NACH is a digital payment solution that eliminates physical mandates and facilitates quick recurring payments.
To ensure security, the E-NACH mandate provides a one-time transaction authorization at the very beginning of the billing cycle. Thus, all subsequent payments are totally automated.
They are the ideal way to satisfy customers while also achieving one's business goals.
How is it different from E-Mandate?
While E-Mandates give similar benefits to E-NACH, the only difference is that the latter is regulated by NPCI and covers more than 40 institutions, whereas E-Mandates are managed by individual banks for their respective customers. Both, E-Mandate mandate registration and transactions charges are higher than that of E-NACH.
Difference between NACH and E-NACH
A NACH mandate is a standard authorization that one gives their banks or other financial institutions, to debit the amount specified from one's bank account automatically.
NPCI launched E-NACH services to reduce the overall processing time, to automate and streamline recurring payments.
Using their Netbanking or Debit card details, one can effortlessly authorise recurring payments with E-NACH.
How did E-NACH transform India's payment system?
Replacing Old Methods
E-NACH replaces ECS (Electronic Clearance System) and NACH physical mandate system, altering the entire direct debit payment method. Setting up and monitoring E-NACH is simple, quick, and entirely digital. It also cuts payment processing time by over 80%.
Better Turnaround Time
Previously, one must manually fill out mandates. Also, they were communicated with banks using the NACH and ECS (Electronic Clearance Service) protocols. The response time was long due to manual involvement and physical transportation of forms, which frequently resulted in mandate rejection due to the signature verification of bank account and data validation.
Hassle-Free Payment Collection
Once enrolled, it relieves the individual consumer of the burden of premium payment and places the responsibility of premium collection on the business. It is more cost-effective than other transferring modes. It is safe and ensures that only the company concerned receives the money.
Reducing Operation Risk
When compared to manual mandate registrations, it not only speeds up the process but also reduces the operational risk associated with manual validation and form transfer.
Benefits of E-NACH for your business
While all the above mentioned are nothing but beneficial to businesses, there are a few other points that we thought would help you decide.
Be it Mutual Funds firm/distributor, insurance firm, or any business owner in the BFSI, the following benefits will definitely apply to all of them.
1. Security
Mandates are filled with customer's account details and their authorization to perform certain transactions.
Your customer information is safe with the E-NACH mandate since its carefully monitored by NPCI, CAMSPay or other payment solutions providers with whom you operate.
2. Customer Retention
It allows you to auto-debit your customer's account at the start of each billing cycle with just one-time digital authorization.
This procedure relieves the customer of the responsibility of authenticating a recurring payment at regular intervals.
3. Quick Process
As previously stated, the total payment processing time is 80 per cent faster than the prior methods. This will save tons of time for the business owner to focus on their other responsibilities.
4. Reduction in administrative costs
Accounting becomes less difficult when the entire process is paperless and digital. It also reduces the overall costs associated with invoicing and chasing behind customers/clients for payments.
Why CAMSPay:
While E-NACH is a way that simplifies payment processing, one needs to implement it with the proper payment platform support.
Join CAMSPay and benefit from the best-in-class payment platform available.
We are a PCI-DSS compliant platform (Secure & Compliant payment platform). We can also handle the entire payment transaction procedure for you, so you don't have to.
Connect with us right now: www.camspay.com
« Back